We are aerial filming specialists, pilots and aerial cinematographers. We build specialized camera drones and camera rigs to achieve stunning visuals. We know how to work with your team of directors, producers and DPs through all aspects of your production.
Silly Goose does more than provide stock footage. We work closely with post-production to deliver the specific footage they need. We work with supervisors, editors, and directors to understand their B-roll needs, to explore the look and feel they prefer and to secure that footage.
Alexa, RED, full-frame DSLR (Panasonic S1H, Sigma fp), Inspire X7 / X5S.


Angenieux, Cooke, ARRI, Zeiss, Sigma, etc.

Remote camera control, HD downlink, rack focus and remote zoom.

$5M aviation liability insurance.

IATSE Local 600 Cinematographers Guild.

Permits, FAA permissions, waivers, exemptions.
Los Angeles, Atlanta, New York, Chicago

4K – 6K resolution

RAW source graded and rendered to ProRes 422HQ / 4444XQ

VFX plates

3D modelling

Custom options
Recent Film and Television Projects
Raising Dion (2019), All American (2019), Snowfall (2017-), Insecure (2017-), Superfly (2018), Skin In The Game (2019), The Nice Guys (2016), Goliath (2016-), Shut Eye (2016), Colony (2016), Skid Row Marathon (2017), Hermanos (2018), The Mandela Effect (2018), Stars 80 (2017), MotorTrend Ignition (2018)
Netflix, HBO, Hulu, Amazon Studios, FX, Sony Pictures, CBS, ABC, Warner Brothers, Major League Baseball, LA2028 Olympic Committee, Los Angeles Tourism and Convention Board, Mistress, 72andSunny, KTLA, MotorTrend, The Broad, Center Theater Group, Volkswagen, Hyundai, Toyota, John Deere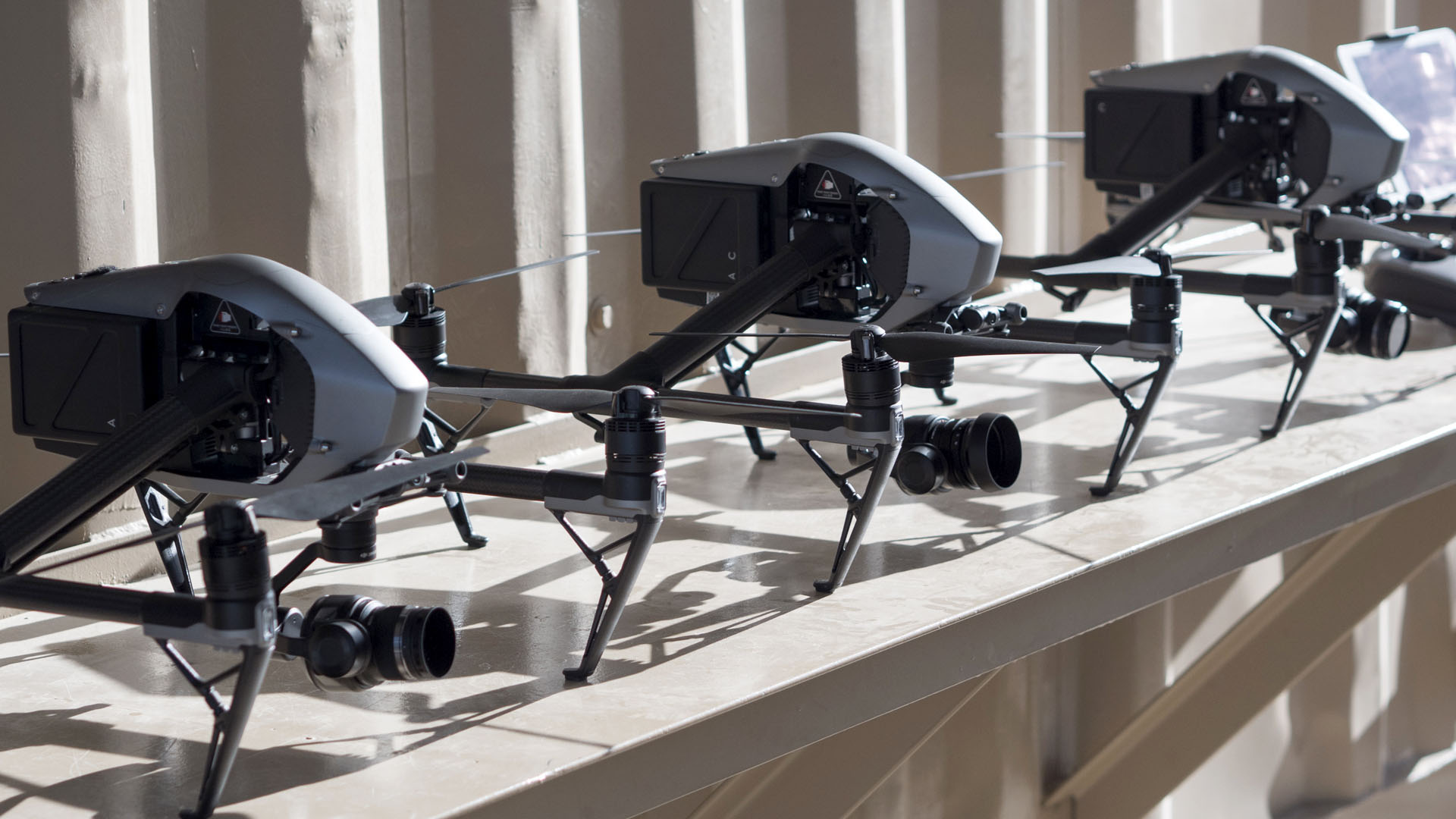 Great Shots, Small Package
We fly the DJI Inspire 2 with the X5S and X7 cameras more often than any other drone. We use them on-set and for aerial library footage. They're small and feature an integrated HD downlink and camera control. And the cameras deliver exceptional quality, with 13 and 14 stops at 5K (12-bit) and 6K (14-bit) resolutions respectively in either RAW or ProRes formats.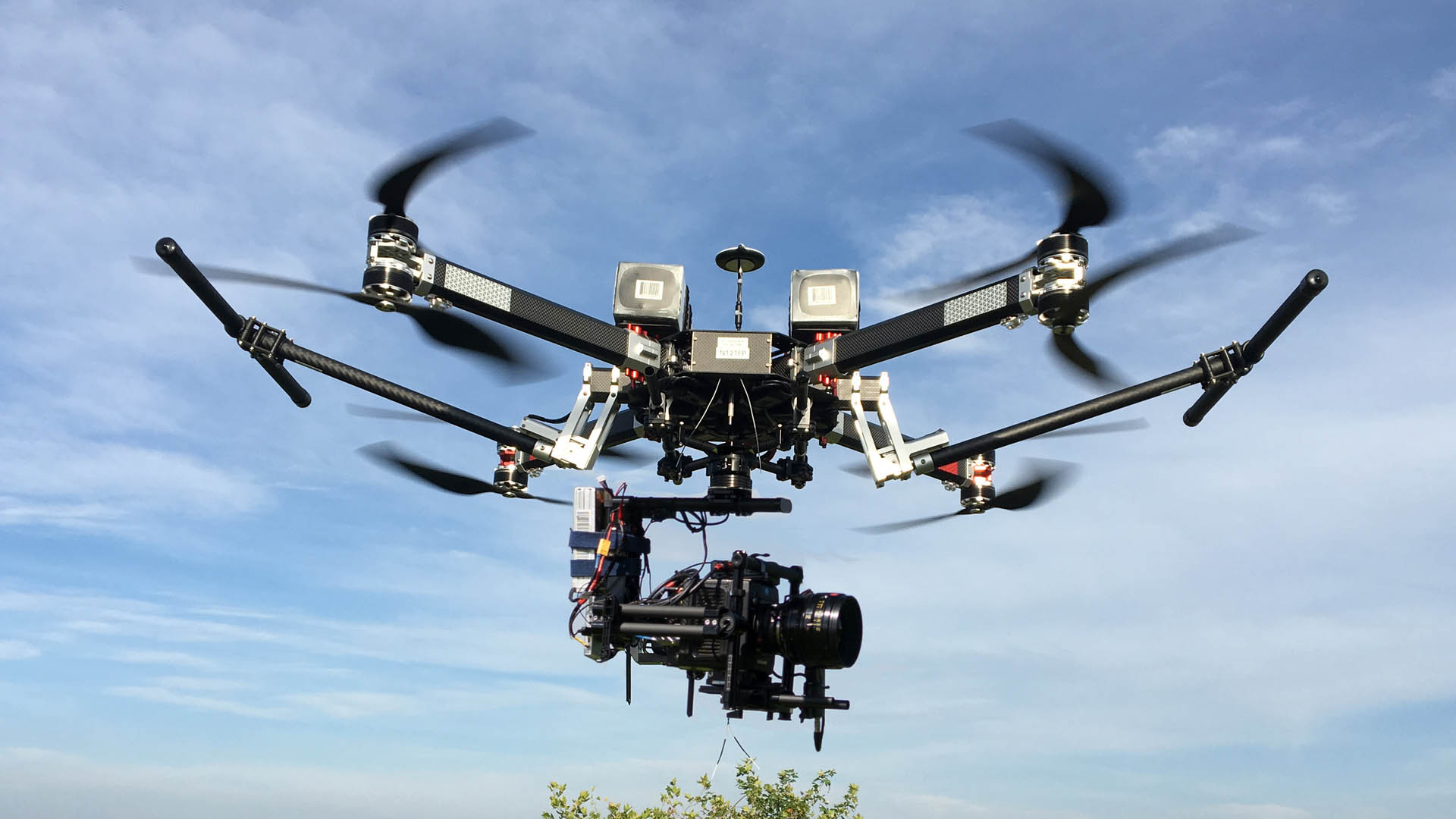 Heavy-Lifters
Set up to carry the ARRI Alexa Mini or the RED Weapon/Helium, these X8 drones can fully match your ground cameras. A wide variety of lens and mounts exist including Zeiss primes and Anginieux anamorphic lenses. This platform incorporates a 1080p HD downlink, FIZ, camera control and is operated by a 3 person team consisting of a drone pilot, camera operator, and first AC.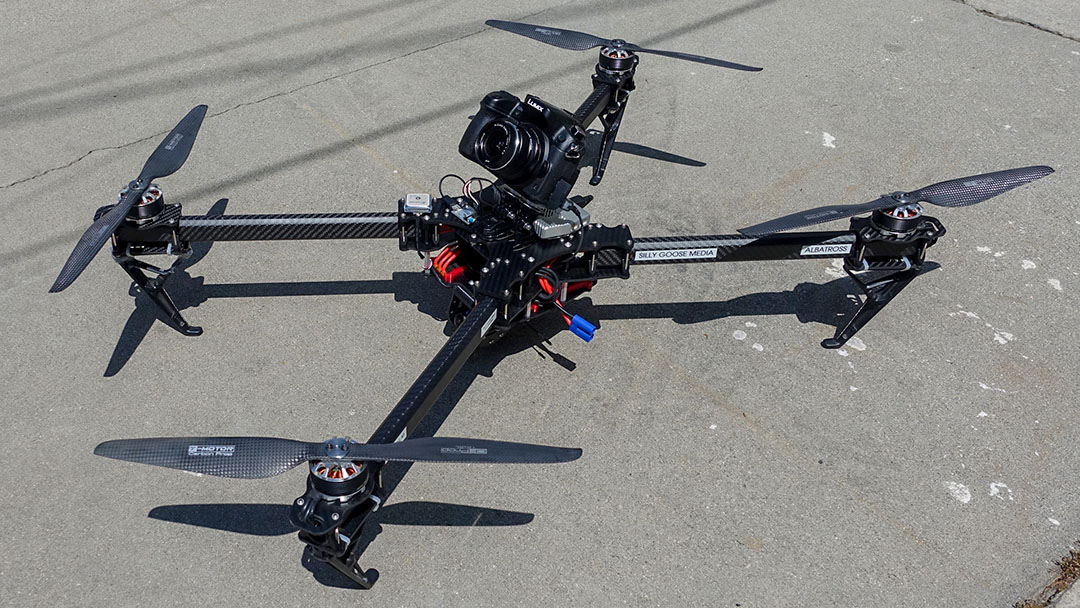 Fast Pursuit Drones
These are custom designed platforms capable of producing high quality 4K footage at speeds up to 100MPH and operating in close proximity to vehicles or other objects. They have the smoothness of a drone but produce footage that feels like flying. These are capable of carrying a variety of micro 4/3rds based camera systems and lenses.
A small sample of some of the footage that is available in our curated library of drone stock footage of Los Angeles and Atlanta. We have drone footage of sweeping skylines, neighborhoods, iconic locations, highways, bridges, city streets, night, day, sunset. If you have a film, television or commercial production seeking drone stock footage, please contact us for access to the full searchable online library.
A small sample of our vast library of aerial drone stock footage of Los Angeles daytime. Over 300 different locations across LA.
A sample of recent Los Angeles drone stock footage taken at night, dusk and dawn. This is from our online aerial stock footage library of over 300 locations in Los Angeles.
A high-speed drone tour over the recent California wildflower super bloom in the Antelope Valley. This is the one time drone shadows are cool!
An aerial journey by drone across Los Angeles from dusk until dawn.
A sample of the Atlanta drone stock footage available in our online library which features over 50 different locations.
In 2013, I first flew a drone in downtown Los Angeles and edited the footage into a video. This video is a recent fresh take on that video.
Silly Goose Media is based in Los Angeles, CA with regional production offices in Atlanta, GA and New York, NY.